Colourful Switchglass™
Coloured interlayers are laminated with our PDLC film between two pieces of glass to produce a visually appealing, permanent colour effect. When the switchable privacy glass panel is turned 'on' there is minimal diminution of clarity.
Coloured Switchglass™ can be processed using multiple glass configurations and makeups as required. You can incorporate the Switchglass colour range with options such as acoustic, structural, shaped, double glazed and ballistic to name a few.
Architects, designers and engineers can now use our coloured Switchglass™ for applications never before thought possible.
Contact us today to enquire about our Switchglass coloured sample boxes.
View all Switch Glass switchable glass products.
Maximum Panel Size: 1,820mm x 3,500mm
Standard Panel Thickness: 9.52mm, 11.52mm, 13.52mm
Interlayers:
Coloured PVB Film and Switchglass PDLC Film
Coloured Switchglass Samples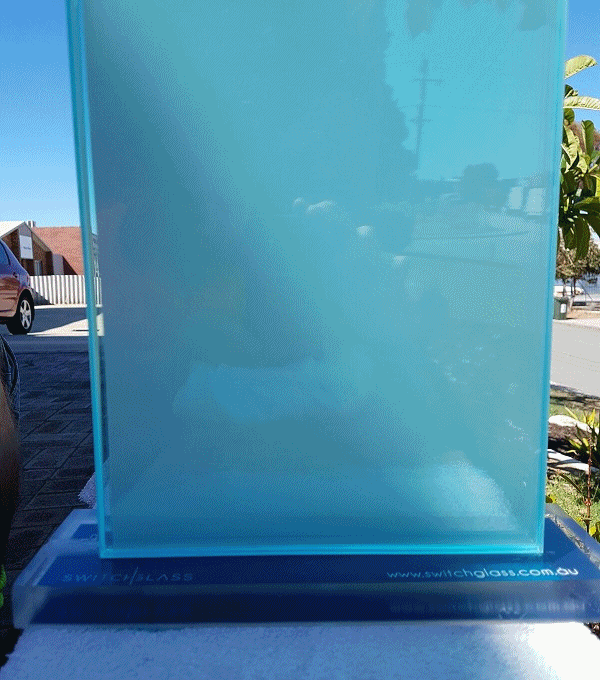 FURTHER READING: