Smart Glass Projection Screen
Our Switchable Privacy Glass panels can be used as a rear projection screen.
In its opaque 'off' state Switchglass makes an excellent high-resolution rear projection screen for video presentations or movies, and provides remarkable image clarity.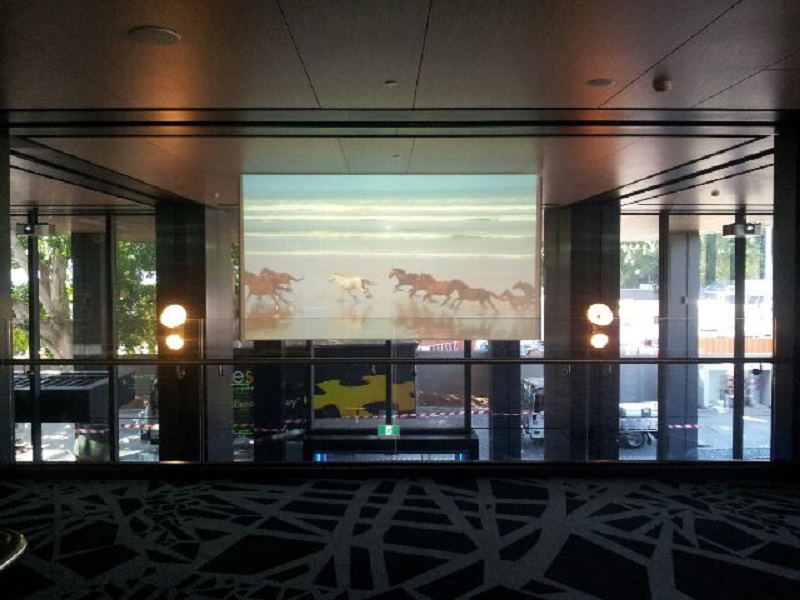 The projector should be 1 to 3 metres away and slightly inclined with room lighting dimmed for optimal resolution – as per standard film presentation.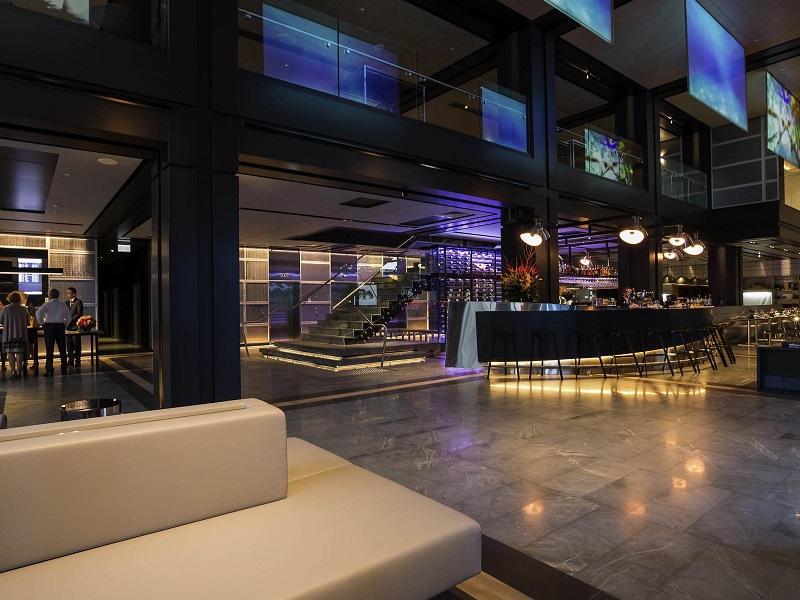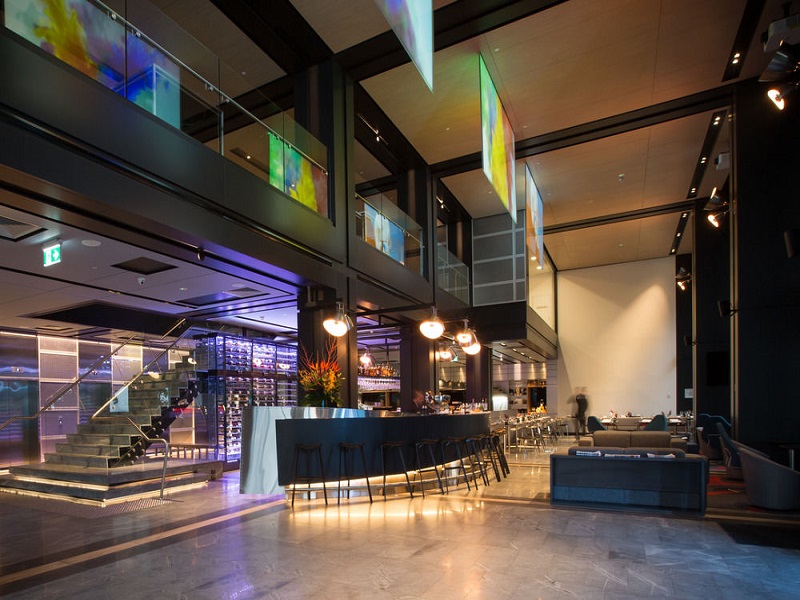 Care should be taken NOT to turn the Switchable Glass panel 'on' during projection as the projector's light beam may injure the eyes of viewers.
Front projection is not suitable for Switchglass because the image will be blurred.
Maximum Panel Size: 1,820mm x 3,500mm
Standard Panel Thickness: 9.52mm, 11.52mm, 13.52mm
Switchglass as a Rear Projection Screen
Download PDF
FURTHER READING:

World first suspended Switchglass projection screen panels at Pullman Hotels